QUINN MOTORS OF ELLSWORTH COMMUNITY COMMITMENT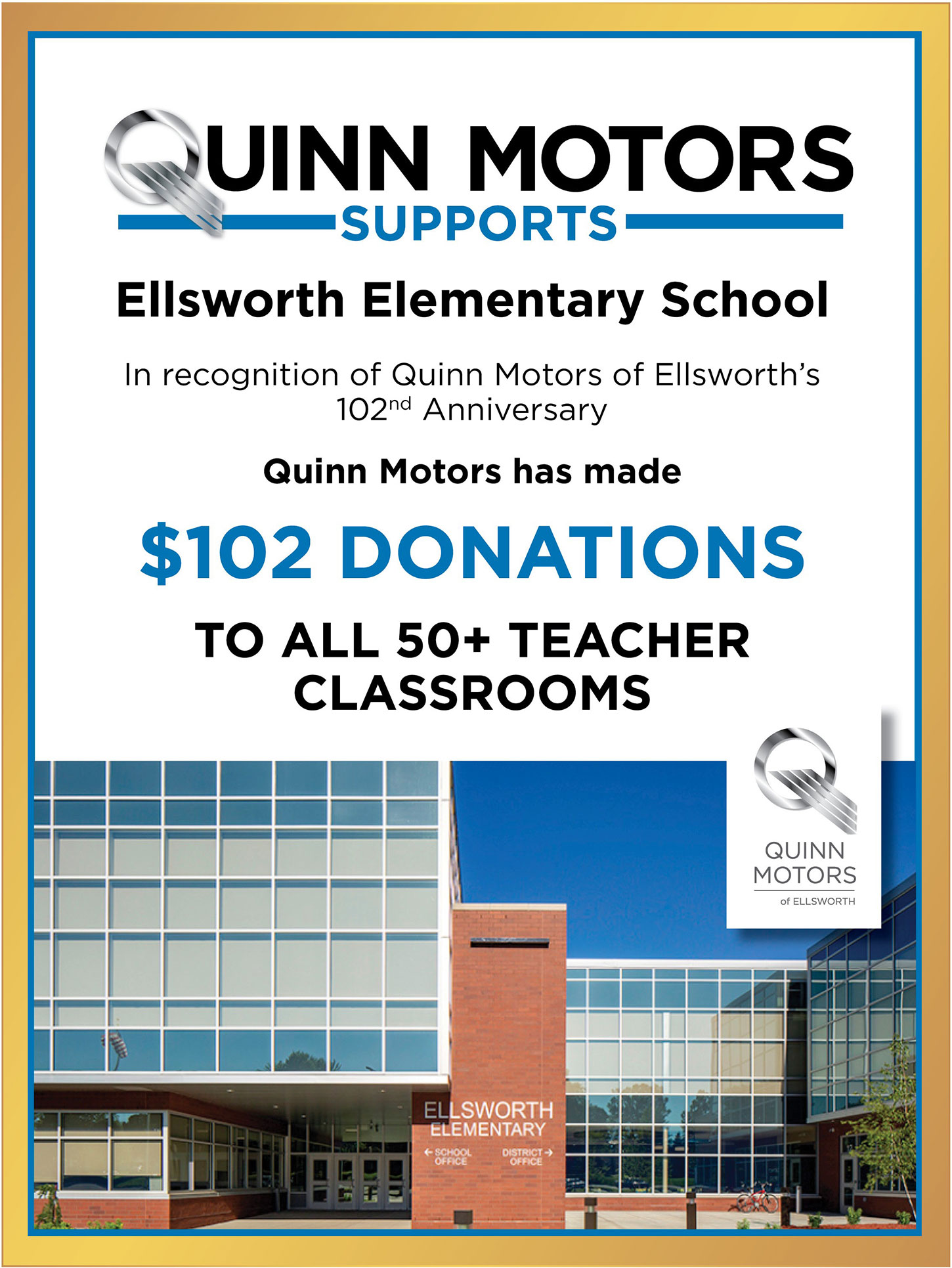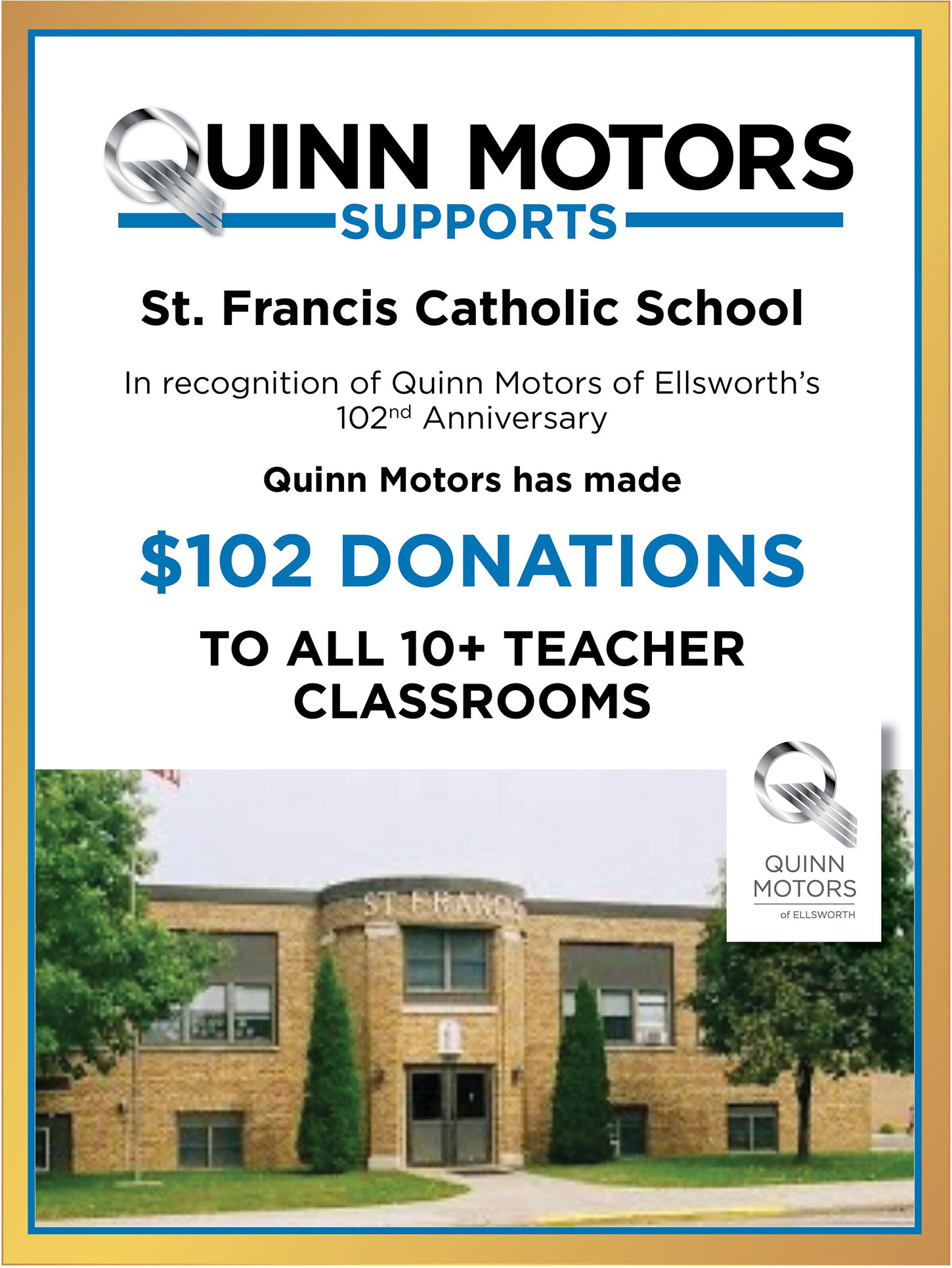 At Quinn Motors of Ellsworth,
'Community
' is a strong long-standing core value of our company. For Quinn Motors, it means to be engaged, support, recognize and thank the local and regional community we reside and conduct business within.
Quinn Motors of Ellsworth has chosen to financially support two local organizations that lead in areas important to us and healthy communities:
Community Engagement
The Ellsworth Chamber of Commerce acknowledged Quinn Motors for their focus on the local Ellsworth and broader Pierce County community. During the August 2019 100th Anniversary celebration, a Quinn Motors Raffle was held to win a Buick 3 year car lease to raise proceeds for two important local organizations:
Pierce County Food Pantry/Ellsworth
Quinn Motors raised $3,500 for the food shelf which translated to over 3,000 local area meals!
Ellsworth Community School District Foundation
Quinn Motors raised $3,500 for the Ellsworth School District