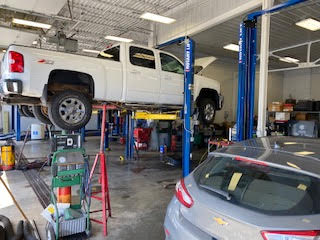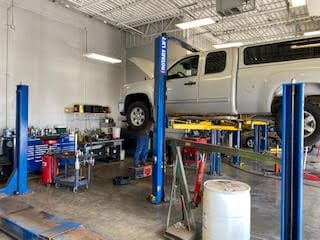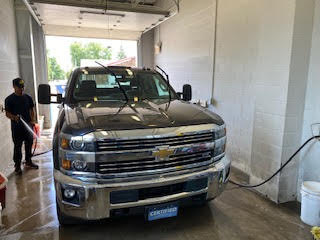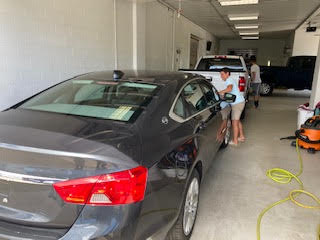 Welcome to QUINN MOTORS OF ELLSWORTH, INC. Service Center
Quinn Motors of Ellsworth provides certified GM service six days a week! (Sat., by appt only).
At Quinn Motors, the GM Certified Service experts know precisely which parts your Chevrolet, GMC or Buick car, truck, or SUV needs -- rely on them to maintain your vehicle with the same parts used to build it.  Trusted service!
Oil light on?
Hearing a rattle?
Had a fender bender?
Head down the service lane for any type of auto repair service, major or minor. Our General Motors Certified Service experts are trained to know every inch of your vehicle and can help you keep it running like new. 
Simply schedule an appointment today
(click link below) or call 
Quinn Motors at (888) 273-4331

You can even order accessories for your ride before heading to Ellsworth.   
Service Offers And Pricing
We offer competitive prices on popular vehicle services like oil changes, brakes and tires.
Maintenance
Need New Tires?
Your GM tires (Firestone, Michelin, Bridgestone, and Hankook) are the first and only contact with the road, so it is important to choose the right set when replacing them. Quinn Motors of Ellsworth has Certified Service experts that will handle all of your tire needs. From checking tire wear to tire pressure our team can help you find new tires for your vehicle.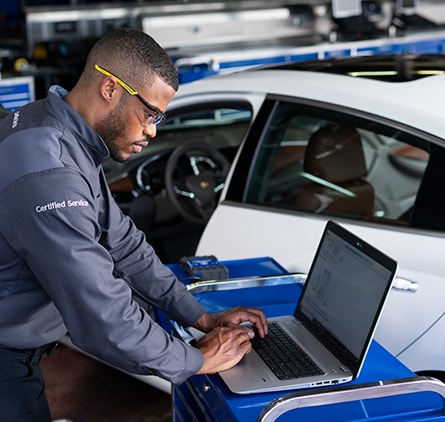 MULTI-POINT VEHICLE INSPECTION
With your Multi-Point Vehicle Inspection, you get a thorough assessment of your vehicle by the Certified Service experts. So protect yourself and your automotive investment with a comprehensive vehicle inspection at your QUINN MOTORS OF ELLSWORTH, INC. today.
Download the GM Multi-Point Vehicle Inspection Sheet
The Multi-Point Vehicle Inspection form uses a simple color-coded key to assess maintenance terms:
Red indicates items that need immediate attention.
Yellow indicates items that should be addressed in the near future.
Green indicates no items to address.

Quality Parts from QUINN MOTORS OF ELLSWORTH, INC.
Keep your Chevrolet, GMC or Buick performing at its best with regular car, truck, or SUV maintenance and quality parts. Looking for a specific automotive part? We are here to help find what you are looking for.
Need an Oil Change Near ELLSWORTH
Driving around with dirty oil - or not enough oil - can shorten the life of your engine. Our Certified Service experts can change your oil quickly. Schedule an appointment today.
Hearing Brake Noise?
Stopping power is crucial to a safe and successful driving experience. When you need vehicle brake service, visit Quinn Motors of Ellsworth and the General Motors Certified Service experts can recommend quality new brakes.
Battery Trouble?
Your General Motors battery provides energy to start the engine, plus it supplies power to accessories when the engine is not running. The cold of winter and the summer heat can affect your auto battery. See us for your vehicle's battery needs.
GET IN TOUCH
Contact Our Service Department
Service

:

715-941-4062
Monday

8:00 am - 5:00 pm

Tuesday

8:00 am - 5:00 pm

Wednesday

8:00 am - 5:00 pm

Thursday

8:00 am - 5:00 pm

Friday

8:00 am - 5:00 pm

Saturday

Closed

Sunday

Closed
See All Department Hours
Service Dept. Hours
Monday

8:00 am - 5:00 pm

Tuesday

8:00 am - 5:00 pm

Wednesday

8:00 am - 5:00 pm

Thursday

8:00 am - 5:00 pm

Friday

8:00 am - 5:00 pm

Saturday

Closed

Sunday

Closed